Most people know skunks for their stripes and spraying a bad-smelling liquid. But don't know how to identify if they have a skunk problem or not? What sounds do skunks make?
Skunks actually have a wide range of vocalizations, from high-pitched whines to low guttural growls. In this blog post, we'll take a closer look at the different sounds skunks make and what they mean. So put on your headphones and get ready to learn all about skunk noises!
What Sounds Do Skunks Make?
Skunks are best known for the noxious odor they can spray when threatened, but they also make a number of sounds. Mothers will often coo and clicking to communicate with their young, while males will grunt, growl, squeal, screech, whimper, grumble, and hiss when competing for mates defending their territories and expressing fear or pain.
Skunks will also make a "stomping" sound when they are startled or feel threatened. This is usually followed by a loud spray of their distinctive scent. With that though, skunks will also often bang their tails on the ground as a warning sign before spraying.
When searching for food, these pests make snuffling sounds and when borrowing rustling noises.
10 Sounds Skunks Make & What Do They Mean
| | | |
| --- | --- | --- |
| | | |
| | | |
| | | |
| | | |
| | | |
| | | Ward off predators followed by spraying |
| | | |
| | | |
| | | For seeking attention of female |
| | | |
8 Sounds That Scare Away Skunks
Everyone knows the distinct smell of a skunk, but not everyone knows how to get rid of one. Skunks are generally shy and non-aggressive, but they will spray if they feel threatened. However, the best way is to repel skunks with sounds while keeping your distance and make sure the skunk has a clear escape route.
One of the most effective methods is to make loud noises. Skunks are shy by nature and will usually flee if they feel scared or threatened. Whistling, clapping, or banging on pots and pans are all great ways to scare them away. As obvious, whistles make high pitched sound which is mostly for direction but can be also effective in scaring wildlife.
Simply whistle around where you feel is skunk, and it will show up himself and hopefully leave. Just be sure to make as much noise as possible! With enough persistence, the skunks will eventually get the message and leave your property for good.
Noisemakers can be an effective way to scare away skunks. The noise will startle them and make them feel threatened, prompting them to flee the area. You can use anything that makes a loud noise, such as a whistle, air horn, or even a pot lid. Just make sure you keep your distance – no one wants to be on the receiving end of a skunk's spray!
Skunks are nocturnal creatures known for their ability to spray foul-smelling liquid as a form of self-defense. This liquid is difficult to remove and can cause temporary blindness, so it's understandable that people want to find ways to keep skunks away.
One method that has been proven effective is playing a radio. Skunks are very sensitive to sound, and the loud noise of a radio is enough to scare them away. The radio doesn't have to be turned up all the way, just loud enough to make a disturbance.
This method is most effective at night, when skunks are active, but can also be used during the day if skunks are spotted on your property. If you're looking for a way to keep skunks away, give this method a try.
Your Loud Noise Like Yelling
When it comes to animals that emits foul odor, skunks top the list. To make things worse, they tend to spray when they feel threatened-which means that your chances of being on the receiving end of their stinky secretion are pretty high if you encounter one in the wild.
The good news is that there are some sound frequencies that skunks find unpleasant, and making these noises can scare them off before they have a chance to spray.
One such sound is a loud, sharp noise like yelling or a firecracker going off. Skunks are also sensitive to high-pitched sounds, so yelling or whistling can also be effective in deterring them. If you find yourself in close proximity to a skunk, try making some noise to see if you can scare it away before it has a chance to spray.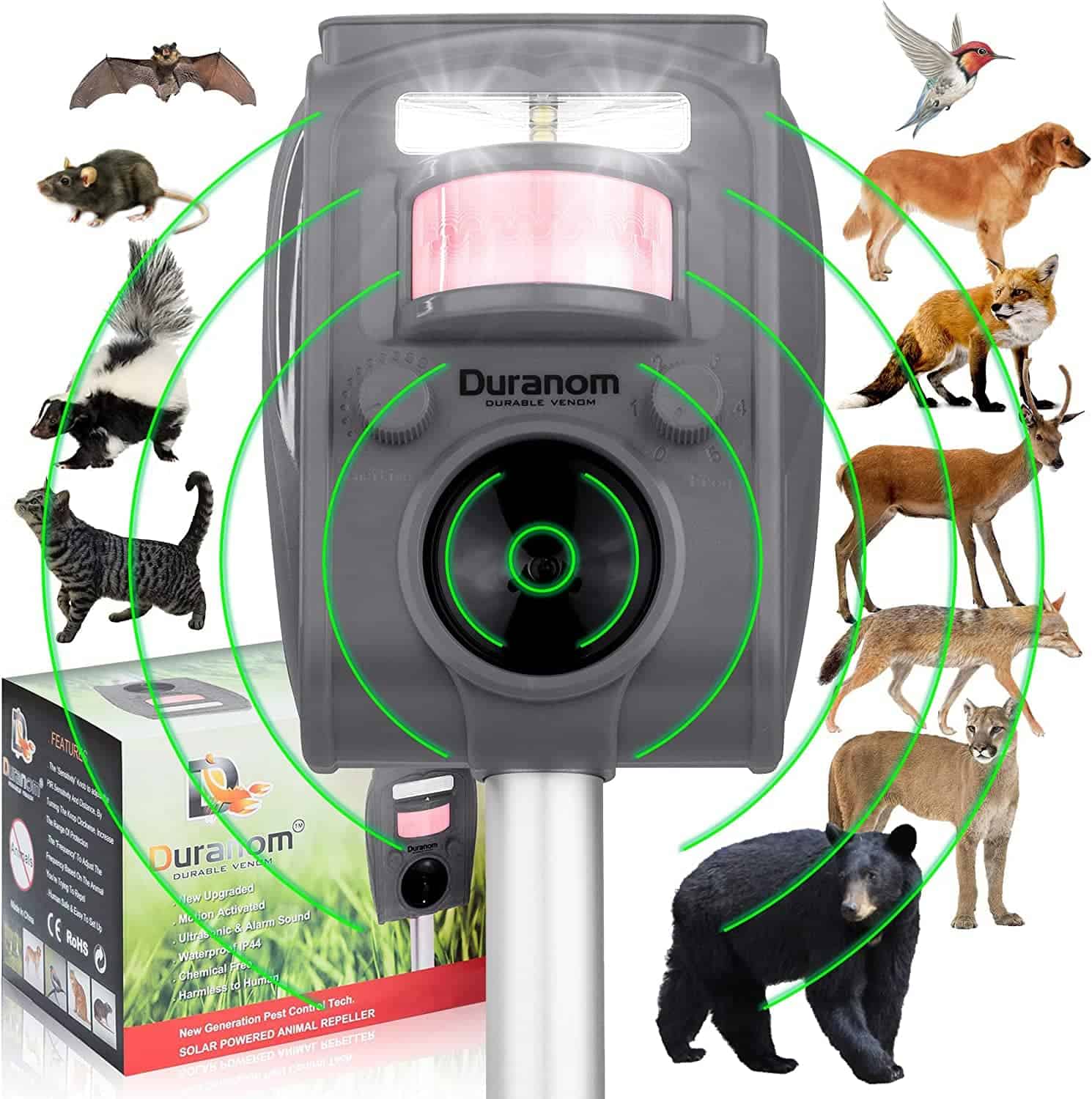 Many people are interested in finding ways to scare skunks away without coming into contact with the foul-smelling substance. Studies have shown that one of the most effective methods is to play the sound of a predator. The sound of a prowling coyote or bear is enough to make any skunk turn tail and run. Any other large predator sound also works.
Additionally, the sound of running water or human voices can also be effective in driving skunks away.
Fortunately, there are a few simple strategies that can help to keep skunks away. One of the most effective is to make loud noises. Skunks are sensitive to sound, and the sudden noise of pots and pans crashing together can be enough to scare them off.
Additionally, bright lights can also be effective in deterring skunks, as they are naturally shy creatures that prefer to avoid contact with humans. If you combine these two methods, you should be able to effectively keep skunks away from your property.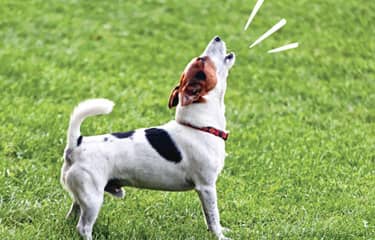 Of all the creatures that can invade your yard or home, skunks are among the most unwelcome. Fortunately, there are a few simple things you can do to deter these smelly pests. One of the most effective methods is to make noise.
Skunks are shy creatures that are easily startled, so loud sounds can be enough to keep them away. But not all loud sounds are effective. Dogs barking are especially effective, as skunks will think twice before entering an area that is already occupied by a predator.
You can also try banging pots and pans together or playing the radio at a loud volume. The key is to make as much noise as possible to create an unwelcoming environment for skunks. With a little effort, you can soon enjoy a skunk-free yard.
How to Get Rid of Skunks Naturally?
Skunks are known for their smelling spray, and while this might seem like a nuisance, it can actually be a serious health hazard for you and your pets. If you're dealing with a skunk problem, you need to take action quickly to ensure the safety of your family. But how do you get rid of skunks naturally?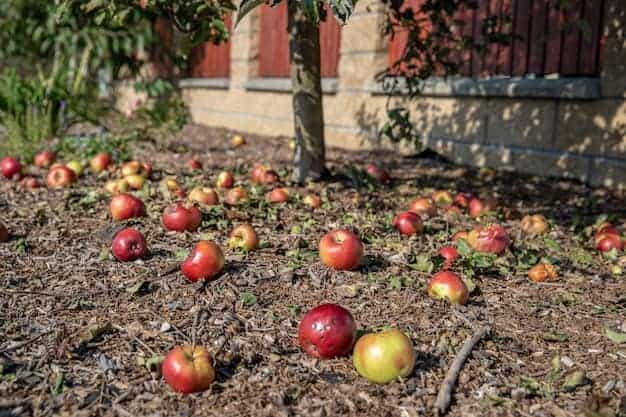 Remove Potential Food Sources
First, it's important to remove any potential food sources that might be attracting them to your property. This means keeping garbage cans tightly sealed and removing any pet food that is left outdoors. But do skunks eat meat? You should also trim back any bushes or trees that might be providing shelter for skunks.
Remove Potential Shelter Spots
If you have a deck or porch, make sure it is well-lit and free of any hiding spots. Skunks are nocturnal creatures, so they are most active at night. By making your outdoor space uninviting, you can discourage them from taking up residence on your property.
There are also several natural repellents that you can use to keep skunks away. One home remedy is to mix together water, vinegar, and cayenne pepper in a spray bottle and then spritz it around the perimeter of your property. Skunks don't like the smell of vinegar, so this likely scare off skunks.
What Sounds Do Skunks Make At Night?
Skunks can make various sounds at night since they are primarily active then. After dark, you can identify residential skunk intrusions from various noises made by their strong claws, including scratching, tearing, and tapping. The wild mammal can also be heard hissing, squealing, cooing, or growling. In addition, the usually striped skunks whimper, grumble and even produce bird-like chirping noises. These typically quiet animals communicate fear, happiness, and irritation with these sounds or use them to scare their predators.
Moreover, they also make snuffling sounds at night when looking for food since they use their sense of smell to do so due to their poor eyesight.
Do Skunks Make Screeching Noises?
Skunks make screeching noises when angry. Even though these solitary animals are often quiet, they can screech, hiss, and squeal when angered. Young skunks are often noisier than their adult counterparts. The screeching usually follows the angry skunk spraying its subject, using specific muscles in its body to aim. Screeching noises are pretty typical for lactating mother skunks protecting their young ones. Even when pregnant, female skunks aggressively make screeching sounds.
What Sound Does A Skunk Make In Distress?
Skunks often whimper and grumble when they are frightened or upset. You can hear these distress calls from this wild animal during mating season or when females are carrying babies or feeding them. Whining and grumbling are pretty standard for aggressive males as they mate.
What Sounds Do Skunks Hate?
Skunks have excellent hearing, making them vulnerable to numerous high-pitched sounds that they hate. Loud and scary sounds from whistles, noisemakers, radios, banging pots, humans, and dogs barking can easily scare skunks. Moreover, other noises skunks hate are sounds from their predators, which can help remove wild skunks from your property. Blasting recorded audio from coyotes or bobcats can drastically reduce your skunk problem.
Remember that while most sudden loud noises cause skunks to retreat, make sure to provide them an outlet to run away. Otherwise, this frightened animal would be forced to spray you.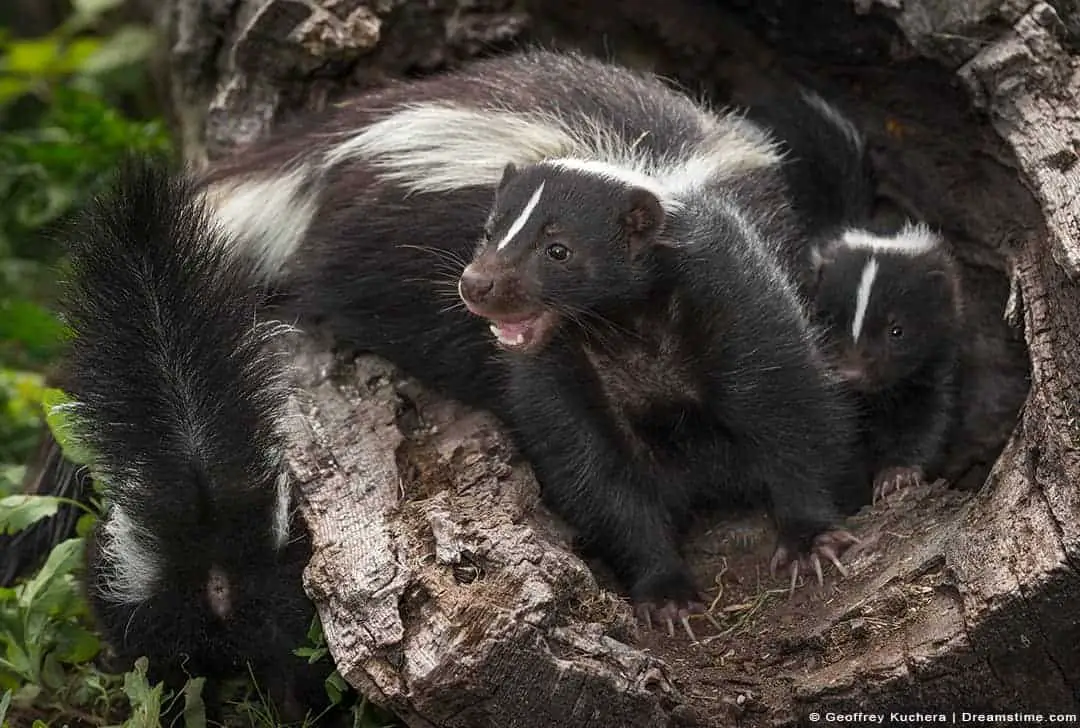 Will Loud Music Get Rid of Skunks?
The short answer is no. Skunks are attracted to areas where they can find food and shelter, and they are not particularly bothered by music and everyday noise. In fact, skunks are more likely to be scared away by sudden noises, such as the sound of a car door slamming shut. However, there are some noises which scare off skunks.
What Sound Do Skunks Make During Mating?
Skunks are fairly solitary, but they are much more vocal during the mating season since they are around other skunks. Skunks mate in late winter from around February to April, when you can hear them making various noises. A male skunk is pretty vocal when seeking out females to mate.
Although often aggressive whine, hiss, squeal, grumble, and screech, they chirp when they want attention and seek mate which is one of the most common skunk sounds as they mate. But, apart from more chirping than usual, you may also hear these mammals smack their lips which is a sign of contentment.
What Sound Do Skunks Make When In Danger?
In general, skunks do not seek a dangerous situation and run in the opposite direction when threatened. However, typically with no easy exit, they will stomp their feet loudly, hiss, growl, and even screech if they are in danger. These sounds (especially loud feet stomping) are warnings a cornered skunk gives before it sprays its opponent.
Do Skunks Sound Like Cats?
Most people think that raccoons fighting sound somewhat similar to cats; skunk noises are often not categorized as such. That said, like cats, skunks also growl, hiss and screech when frightened or aggressive, even if they do not mimic their signature meowing sound.
What Sound Do Skunks Make When Spraying?
Skunks only spray as a last resort when given no other option than to attack. The reason skunks do not use their unique defense system is because once they use up the fill, their bodies need a week or more to replenish the fluid, making them vulnerable to predators. Thus, before depleting their defense concoction, skunks make hissing, squealing, and lastly deploy their tails in the air and stomp loudly with their front feet followed by spraying.
When spraying, skunks make a pissing sound, its short and gentle, not noisy or loud. 
They also charge forward and drag their body as a warning, sometimes hissing and growling to make the threat leave the area. If the target still does not move, they curl into a U-shape and fire away.
Do Skunks Make Noise When Trapped?
Skunks are gentle and nonconfrontational by nature. Thus, they make noises similar to whimpering when trapped or expressing fear. If they are trapped and feel threatened, they will hiss, growl, and screech as warning noises before using their repellent spray.
Remember that trapping and relocating skunks might not be in the best interest of the wild animal since it may leave them struggling to settle into a new hone range or force them to leave their litter behind. Instead, it is best to address the individual problem caused by the animal and call your local critter control to recommend and deploy humane tools to remove skunks.
What Sounds Do Baby Skunks Make?
Although baby skunks are incredibly cute, their parents will teach them to spray as a way to defend themselves from predators. That is only  when they are able to spray. Even though the process of spraying is the same for both adults and babies, the sound made by baby skunks is quite different.
Often they will make cooing, chirping sounds. Adults will usually make a hissing sound when they feel threatened, but babies will make a high-pitched squeaking noise.
Their faint squeaks serve as a warning to potential predators that they are not to be messed with. Although it may be tempting to cuddle up to a baby skunk, it's best to admire them from a distance.
How Do You Annoy A Skunk?
Skunks are notoriously cantankerous creatures, and can be quite a nuisance if they decide to take up residence in your backyard. If you're looking for ways to annoy a skunk, there are a few things you can do. For starters, try to make as much noise as possible. Skunks are sensitive to sound, and will often flee if they feel they are being disturbed.
You can also try shining a bright light on them, as skunks are nocturnal animals and prefer to avoid bright lights. Finally, if all else fails, you can try spraying the skunk with water. This will usually just make them more angry, but it may also convince them to move on to another area.