Can Wild Birds Eat Granola?
Do you ever give your leftover granola to the birds in your backyard? If not, you may want to start!
Granola is a healthy and popular breakfast cereal that is often enjoyed by people, but can wild birds eat granola too?
The answer is yes, they can – with a few exceptions.
In this blog post, we will discuss what ingredients in granola are harmful to birds and which ones they can enjoy.
We will also discuss whether other types of breakfast cereals are suitable for wild birds.
Keep reading for more information!
The Short Answer…
Although wild birds can enjoy granola, they should only eat it in moderation. Some of the ingredients found in granola can be harmful to backyard birds if consumed in large quantities, such as chocolate, honey, and sugar.
Other kinds of breakfast cereal are also generally safe for wild birds to consume but should still only be given to them sparingly.
What Is Granola?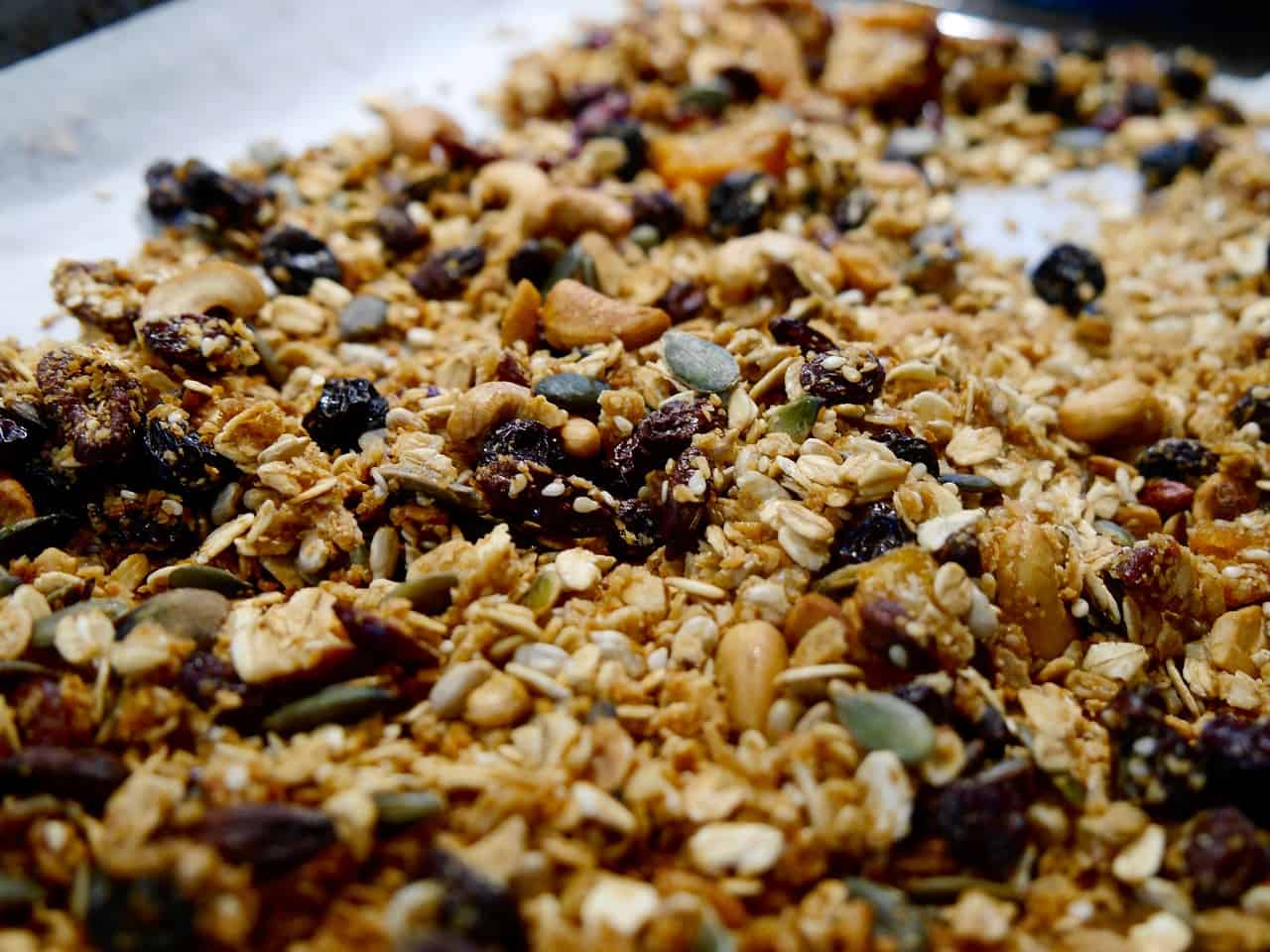 Many people believe that granola is both delicious and nutritious. But what exactly is granola?
Granola usually consists of rolled oats, different kinds of nuts, and dried fruit; it can be enjoyed by itself or with milk. Its sweetness comes from honey or syrup.
Even though it has a healthy reputation, not every brand of granola lives up to that standard – some are very high in sugar while others lack the ingredients that make granola so enjoyable.
The next time you're at the store, take care to pick a type of granola that satisfies your requirements.
With so many delicious options available, there's sure to be granola out there that's perfect for you and wild birds.
Can Wild Birds Eat Granola?
Many people think that the only thing wild birds eat is seeds when they actually have a much more varied diet.
Fruits, insects, and small mammals are all fair game for many species of wild birds.
Granola can be good food for them as well, the oats offer valuable carbohydrates, while nuts and dried fruits provide protein, fat, and vitamins.
If you're looking to bring a lot of birds to your yard but are short on time, store-bought granola may be the way to go.
For many bird enthusiasts, this is an ideal solution because it doesn't spoil quickly, and attracting feathered friends is as simple as scattering some granola around.
What Ingredients In Granola Are Harmful To Birds?
Chocolate, honey, and sugar are all popular ingredients in granola, but they can be harmful to birds.
Chocolate
Chocolate can be poisonous to birds because it contains theobromine and caffeine.
These substances cause vomiting, diarrhea, tremors, seizures, an increased heart rate, and hyperactivity in birds. They can even lead to death in some cases.
To keep your bird safe, avoid feeding them chocolate altogether – even in small amounts.
Honey
Although it is delicious, honey can be dangerous to birds because it might contain botulism spores.
These spores can give birds respiratory and nervous system problems.
So, if you want to make sure the Granola you're feeding your backyard feathered friends is safe, avoid using honey as a sweetener.
Sugar
Sugar is also a concern for birders who want to feed granola to wild birds.
Added sugar can cause weight gain and health problems in birds, so it's best to select products that have no added sugar or only minimal amounts of it.
When selecting a granola cereal for your feathered friends, always go for the option with less added sugar as too much could lead to some serious health concerns down the road.
Other Breakfast Cereals to Feed to Wild Birds
Though it may be enticing to them, brightly-colored foods like cereal should not be a wild bird's main source of food.
In fact, many birds will readily eat Frosted Flakes, Froot Loops, and other sweet cereals.
Sweet cereals are high in sugar and lack the nutritional diversity that birds need to stay healthy.
In addition, the artificial colors and flavors used in many kinds of cereal can potentially harm birds if consumed excessively.
Offering a variety of food items is the best way to ensure that wild birds in your area stay healthy and thrive.
Some things you can include in their diet are fresh fruits, vegetables, nuts, and insects.
By providing a well-rounded diet, you can help ensure that wild birds in your area stay healthy.
Can Wild Birds Eat Frosties?
Frosties are a type of breakfast cereal that is made with sugar, maize, and barley malt flavoring. The cereal gets its name from the fact that it is often eaten cold, right out of the box.
While Frosties are a favorite breakfast choice for many kids, the question remains: can wild birds eat them?
The answer is yes, wild birds can eat Frosties. In fact, they may even enjoy the sweet taste of the cereal.
However, it is important to keep in mind that Frosties are not a natural part of a bird's diet.
As a result, they should only be given to backyard birds in moderation.
In addition, it is important to make sure that the Frosties are well-crushed before feeding them to birds. Otherwise, the small pieces of cereal could pose a choking hazard.
When offered in moderation and crushed into smaller pieces, though, Frosties can be a tasty treat for wild birds.
Can Wild Birds Eat Cornflakes?
Although cornflakes are commonly enjoyed by people as a breakfast cereal, you might be wondering if wild birds can eat them too. The answer is generally yes – most human foods, including cornflakes, are safe for wild birds to consume.
However, that doesn't necessarily mean that cornflakes are good for them.
In fact, experts typically recommend against feeding cornflakes to wild birds. While cereal does provide some nutrients, it is also very high in sugar and carbs.
This can cause health problems for birds if they eat cornflakes regularly or on a regular basis.
Additionally, the flakes could get caught in the throat of the bird which might lead to choking hazards and even death.
For these reasons, it's best to only give bird-friendly foods like seeds and nuts when you're feeding wild birds instead of cereals like Cornflake.
Can Wild Birds Eat Cheerios?
Cheerios were first introduced in 1941 as a healthy and popular breakfast cereal.
It is generally believed that wild birds can eat Cheerios.
Some experts debate whether the small pieces of oats can cause digestive issues for wild birds, but others claim that Cheerios are actually a good source of nutrition for them.
Ultimately, it is up to the individual to decide whether or not to feed Cheerios to wild birds; however, it is important to be aware of potential risks before doing so.
Can Wild Birds Eat Froot Loops?
Although Froot Loops may not be the healthiest cereal for humans, they are downright dangerous for wild birds. So, they are not necessarily good for wild birds.
The high sugar content can lead to obesity, and the artificial ingredients can potentially harm them.
Furthermore, since Froot Loops often come in brightly colored plastic bags, they might mistake the plastic as food.
If ingested, these pieces of plastic can cause blockages in the bird's digestive system.
For these reasons, it is best to avoid giving Froot Loops to wild birds.
Can Wild Birds Eat Muesli?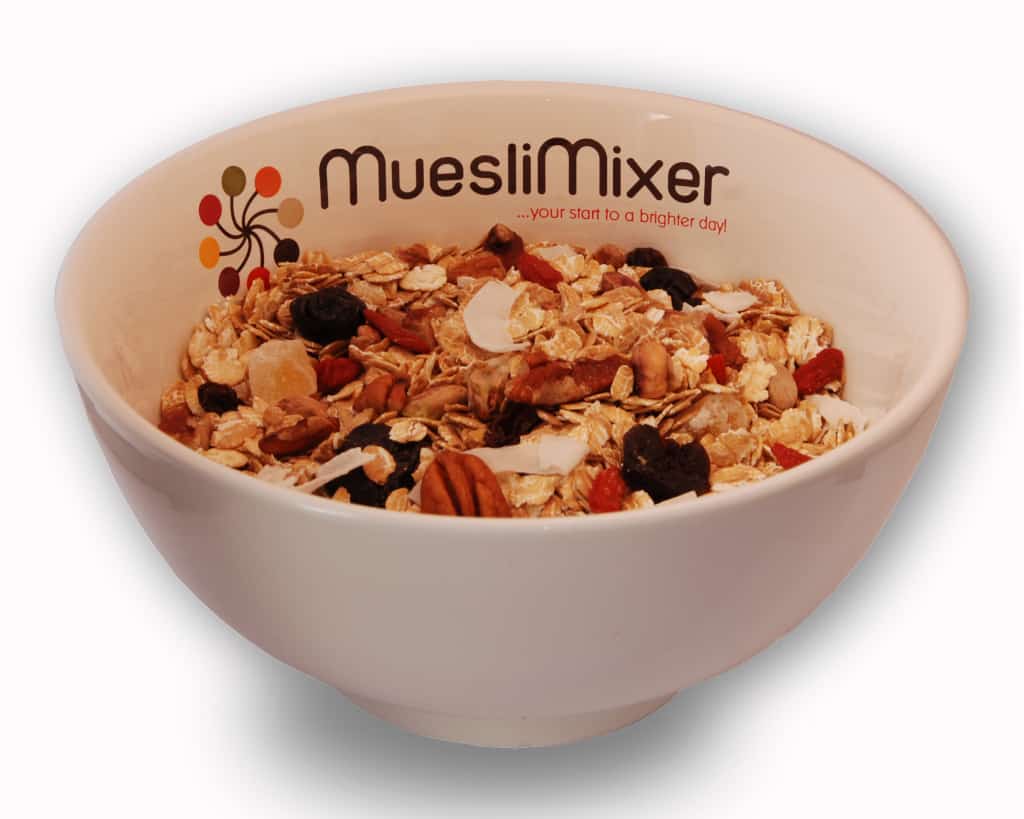 Muesli is a type of breakfast cereal that consists of raw oats, nuts, and dried fruit.
It's often times claimed to be a healthier alternative to sugary cereals by many people, and can be eaten dry or soaked in milk or yogurt.
While muesli is generally safe for birds to consume, there are a few things you should take into account before feeding it to them.
First off, muesli high in sugar can lead to weight gain and other health problems down the road if consumed too often.
Secondly, the raw oats present within muesli may contain germs that have the potential to make your bird sick if ingested.
For these reasons stated above, it's best not to offer this food item to your bird on too regular of an occurrence, but rather sparingly as part of a well-balanced diet.
While wild birds are known to eat just about anything, that doesn't make every food item good for them. If you find yourself wondering if muesli is safe for your avian friend, know that it is – though moderation is key.
Conclusion
Though wild birds can technically eat granola, they shouldn't do so often because it is high in sugar and could potentially cause choking.
If you decide to give them granola notwithstanding, make sure to only give them a little bit at a time.