Many people think shoot with any gun will kill squirrels but can airsoft gun kill a squirrel? And how fast can airsoft kill a squirrel.
Though an airsoft gun cannot kill a squirrel outright, it can most certainly injure one. But depending on the range and where the shoot happens like on the head, it might kill the squirrel right away. 
Airsoft guns fire small plastic BBs at high velocities, and while they are not designed to break skin, they can certainly cause bruising and internal bleeding. Though they may not be deadly, airsoft guns can still cause serious harm to animals and humans alike.
It's important to remember that Airsoft guns shoot pellets at high speeds, and these pellets can do serious damage when they hit a squirrel but not kill it. The Airsoft guns are often used for shooting close distances which should hit a squirrel in key organs for a kill. 
For killing squirrels right away, powerful guns like 22 and 25 caliber air guns will do the job done from a fairly good range. However, standard BB gun also cannot kill squirrels right away unless in shorter ranges. Most BB guns are not effective in larger ranges.
Speaking of ranges, 220 To 330 M (240 To 360 Yd) are short ranges and 600 m (660 yd) are long ranges.
Note: Although shooting red and gray squirrels in most states is legal but it's important to check if its legal before shooting. Find out is it illegal to shoot squirrels in the backyard.
What Is Airsoft Gun?
Airsoft guns are exactly same like a real gun except Airsoft guns shoot plastic/resin projectiles that are known as BB. But this isn't the BB guns which firs metallic balls as projectiles. Airsoft guns are mostly used in airsoft sports, military battle simulation and training.
Airsoft guns are created with the intention to provide the most realistic experience which resembles like a real gun. This doesn't mean airsoft aren't real guns. There is actually no difference between other real guns and Airsoft except their shootings.
Just for information, airsoft guns can be loaded and shoot with plastic BBs.
Why Do People Shoot Squirrels In The First Place?
People have been shooting squirrels for centuries, and there are a number of reasons why.
For many people, squirrels are simply nuisance animals that can damage property and steal food.
In the United States, squirrels are considered a delicacy, and so they are hunted for their meat. In other cases, people may shoot squirrels as a form of pest control, in order to protect crops or other animals.
Considering these reasons, there is no doubt why squirrel hunting is a popular pastime in many states.
Can Airsoft Gun Kill A Squirrel or Any Animal? Which Animal?
Airsoft is a sport in which players participate in simulated combat using replica guns that shoot plastic pellets. Airsoft guns are designed to be safe for use by humans, but there is always the potential for accidents.
While airsoft pellets are not designed to be lethal, they typically do not have enough power to kill especially large animals like dogs, cats and deers. For this reason, it is extremely unlikely that an airsoft gun would be used to kill an animal on purpose.
Although airsoft guns cannot kill and not even penetrate the skin of large animals, it can kill small animals like rats, squirrels, and chickens as they have thin skin. However, it can injure badly large animals that can potentially kill if left untreated.
In conclusion, while airsoft pellets could potentially kill an animal if used improperly, they are not designed to be lethal and are not typically powerful enough to pose a serious threat to animals.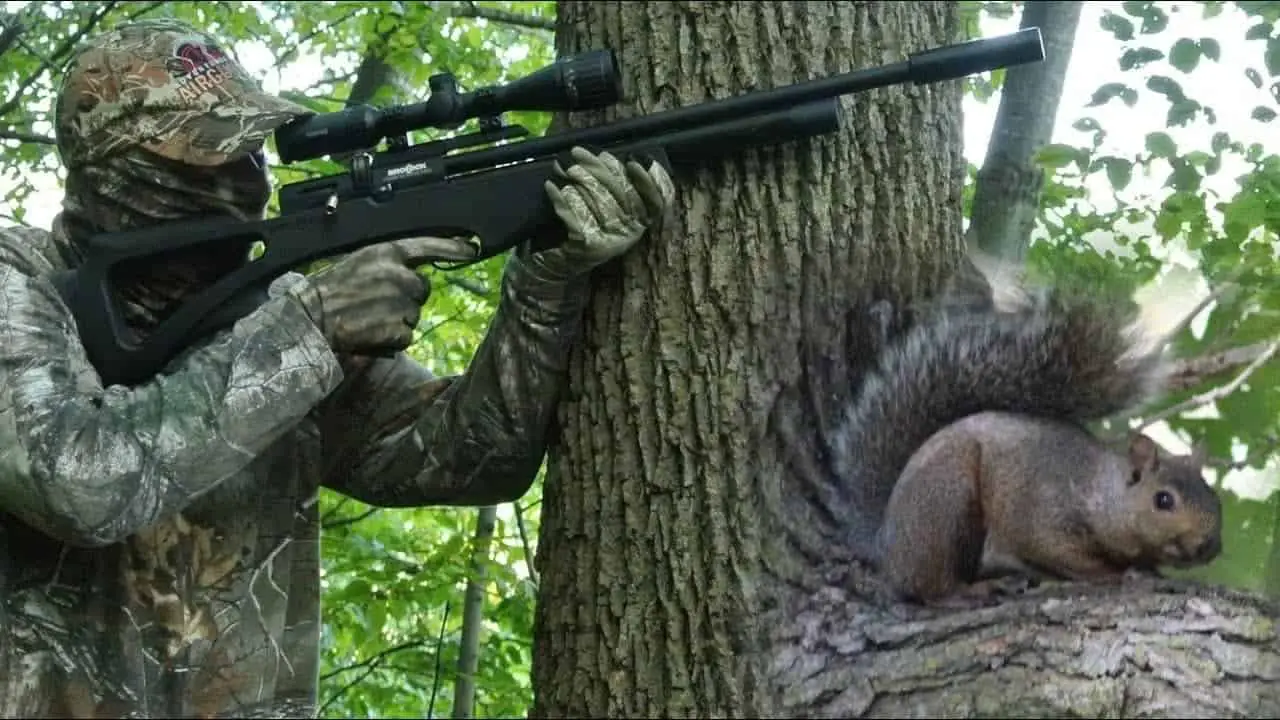 How Hard Do Airsoft Gun Shoot?
While Airsoft guns come in a variety of shapes and sizes, and they can shoot pellets at different velocities. The speed of an airsoft pellet is measured in feet per second, or FPS. The average FPS for an airsoft gun is between 250 and 350. However, some airsoft guns can shoot pellets at speeds of up to 700 FPS. The velocity of an airsoft gun is determined by a number of factors, including the type of gun, the type of pellet, and the Airsoft gun's hop-up system. But can airsoft gun kill a squirrel?
How to Scare Off Squirrels with Gun without Killing?
Squirrels are one of the most annoying animals that can invade your yard or home. They steal bird seed, dig up gardens, and generally become make a nuisance. If you're tired of dealing with these furry little pests with gun, you may be wondering how to scare them off.
Now, before you go running off to grab your shotgun, there are a few things you should keep in mind.
First, it's important to know that squirrels are nimble creatures and can be quite difficult to hit. If you don't have a good practice, you can definitely shoot wrong and injure it which will get infected and eventually kill the little in a prolonged way.
Second, shooting an air rifle within city limits is generally not legal according to Mercury news. Although in most cases, its legal to shoot but some states like California and Los Angeles, it is not allowed to shoot except hunting season and even during the season, you will need a license. However, traping on your property is legal though.
And finally, even if you do manage to hit a squirrel, it's not likely to kill the animal outright and instead cause everywhere a mess with blood and sounds.
Related: Do Squirrels Really Eat Cicadas? (How Do Squirrels Catch Cicadas?)
With all of this in mind, scaring squirrels off with a gun is probably not the best course of action. A better solution would be to take steps to exclude them from your property in the first place. This can be done by sealing up any cracks or holes that lead into your home or garage, and keeping bird seed and other food items out of their reach. By taking these precautions, you can enjoy your yard and home without having to resort to firearms.
Can You Shoot Squirrels In The Backyard?
You may have noticed a pesky squirrel raiding your bird feeder or tearing up your flower garden. While it may be tempting to reach for your BB gun, you may want to think twice before firing off a few shots in your backyard.
In most states, it is legal to shoot squirrels on your own property. However, there are some restrictions that you need to be aware of. First, check local ordinances to see if there are any regulations regarding the use of firearms in your area. Some cities and towns have laws that prohibit the discharge of firearms within city limits.
Secondly, make sure that you are a safe distance from any neighboring houses or buildings. Bullets can travel a long way, and you don't want to accidentally injure someone. Finally, be sure to use the appropriate ammunition. Small-caliber guns like BB guns may not be powerful enough to kill a squirrel outright. If you decide to go ahead and take a shot, make sure you have a clear shot and that you are following all safety guidelines.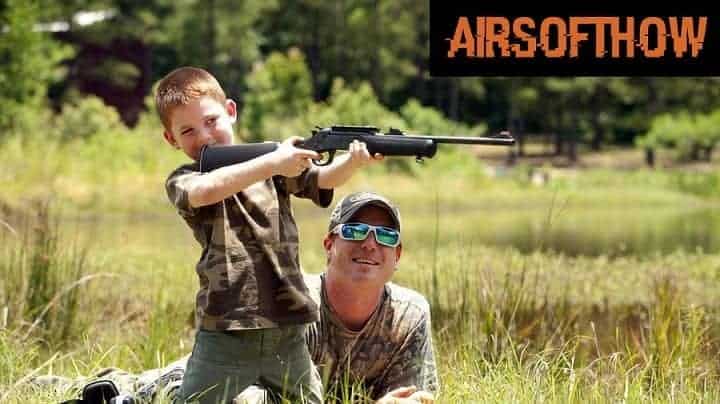 Best Rifles For Shooting Squirrel
Though small, these wily creatures can be difficult to track and even harder to hit. Having the right rifle is essential for success.
When choosing a rifle for squirrel hunting, it is important to consider factors such as caliber, accuracy, and range.
In general, a .22 caliber rifle is a good choice. These rifles are affordably priced and offer good accuracy and range. Additionally, they are relatively quiet, which can help to avoid startling the game.
Another option is an air rifle. These rifles are powered by compressed air, making them very quiet. Though they lack the power of a traditional firearm, they can still be effective for taking down squirrels at close range.
Does BB Gun Kill Squirrels?
As anyone who has ever been shot with a BB gun knows, they can pack quite a punch. But while they may be painful, BB guns are not typically lethal. In fact, many people use them for target practice or small game hunting. So, what about squirrels? Can a BB gun kill a squirrel? The short answer is no, BB guns cannot kill squirrels but would injure badly.
While a well-placed shot from a BB gun can certainly injure a squirrel, it is unlikely to kill the animal outright. However, if the squirrel is hit in the eye or another sensitive area, it could succumb to its injuries. As such, it is always best to use caution when firing a BB gun, even if you're just trying to scare away some pesky critters.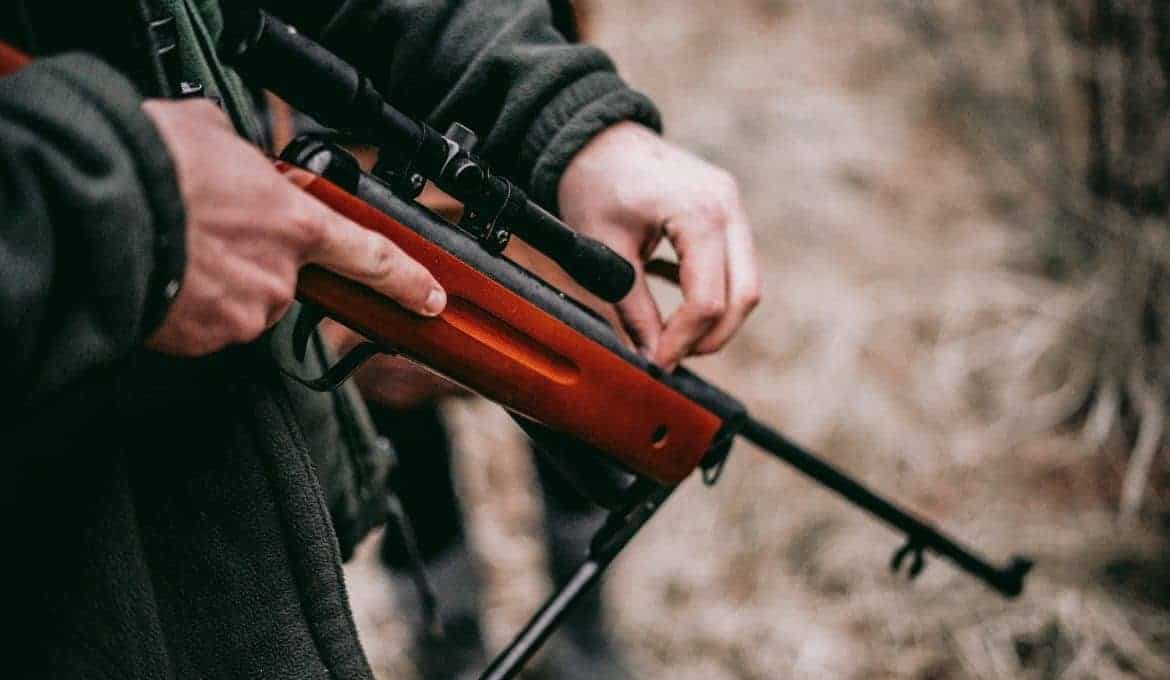 Can You Shoot Squirrels with BB Gun?
Many people enjoy hunting small game with BB guns, but there are a few things to consider before taking aim at your backyard squirrels.
Most states have regulations for the types of weapons that can be used for hunting, and BB guns may not be included.
BB guns don't have the power to kill squirrels outright, so unless you're a very good shot, you're likely to just wound the animal. And finally, even if you are able to kill a squirrel with a BB gun, the meat will be full of lead from the pellets.
For all these reasons, it's best to leave the squirrel hunting to powerful guns.
How To Get Rid of Squirrels without Killing?
To many people, squirrels are cute and harmless animals. However, these rodents can cause serious damage to your home and yard if they're not kept in check. In addition to eating your plants, squirrels can also gnaw on electrical wires and insulation, increasing the risk of fire. They also dig holes in your yard, which can trip up passersby and damage lawn equipment. So how do you get rid of these pests without resorting to lethal methods?
One way to deter squirrels is to make your property less appealing to them. Remove any food sources that may be attracting them, such as bird feeders or fallen fruit. You should also seal up any cracks or holes in your home that could provide entry for these furry intruders. If you have a lot of trees on your property, trim back branches that provide easy access to your roof.
Finally, consider using a squirrel-proof fence around your garden or yard. And that's all about can airsoft gun kill a squirrel.